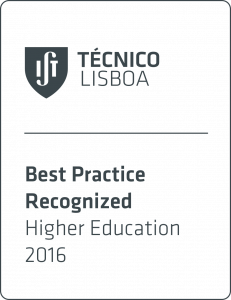 In 2016, QUC system was recognized as a Best Practice in the thematic field Higher Education of the IST Good Practices Observatory (ObservIST).
This section gives you an overview of the
Main documents and origin of this system;
Outcomes of the course units and teachers in each semester;
Soon you will be able to find information on the Manual of Good Practices, which comprises some of the conclusions that relate to the functioning of the QUC (Course Unit Quality System).
Should you have any doubts on the functioning of the system, please go to the  FAQ, or email us to cp@tecnico.ulisboa.pt.
News